Thank you for your desire to help the Coastside community as we build on the excitement of the Half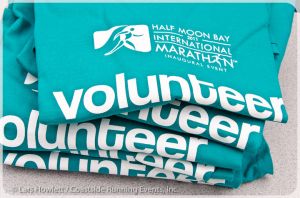 Moon Bay International Marathon!  This event has been created to bring business, interest and an exciting and sustainable event to our beautiful hamlet-by-the-sea, and we're very excited about the tremendous support we've received from athletes, local businesses and Coastsiders. 
At this time we particularly need Course Monitors in local areas including Moss Beach, Montara, Miramar and Poplar St./HMB.  This is an important job, so if you are in the area we'd love your help!
As a volunteer, you'll receive a FREE special 2013 HMBIM Volunteer shirt and be eligible to win 1 of many prizes available from localpartners and merchants!

(image below of prizes awarded in 2012)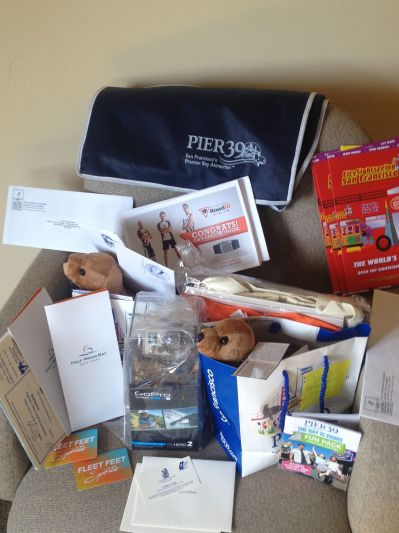 We need people like YOU who want to be part of a fun event and help your community as we build this for years to come. 
Come Join the Fun!!